Open smart life and create a better future | Hongshi smart home set conference was successfully held in Zhongshan, Guangdong
On August 10th, Hangzhou Hongshi Electric Co., Ltd. held a "Graffiti Empower Hongshi Smart Home Suite Conference" and activities in Zhongshan, Guangdong.
The participants included Hu Yonggen, General Manager of Hangzhou Hongshi Electric Co., Ltd., Sun Xintao, Vice President of Hangzhou Tuya Information Technology Co., Ltd., Ding Yu, General Manager of Huayi Plaza Intelligent Lighting and Lighting Store, and Chen Daihui, General Counsel of Hongshi Whole House Smart Set Sales. And more than 400 guests and friends invited by this event. The event was hosted by Tu Jinlei, Vice President of Zhejiang Jinxin Group.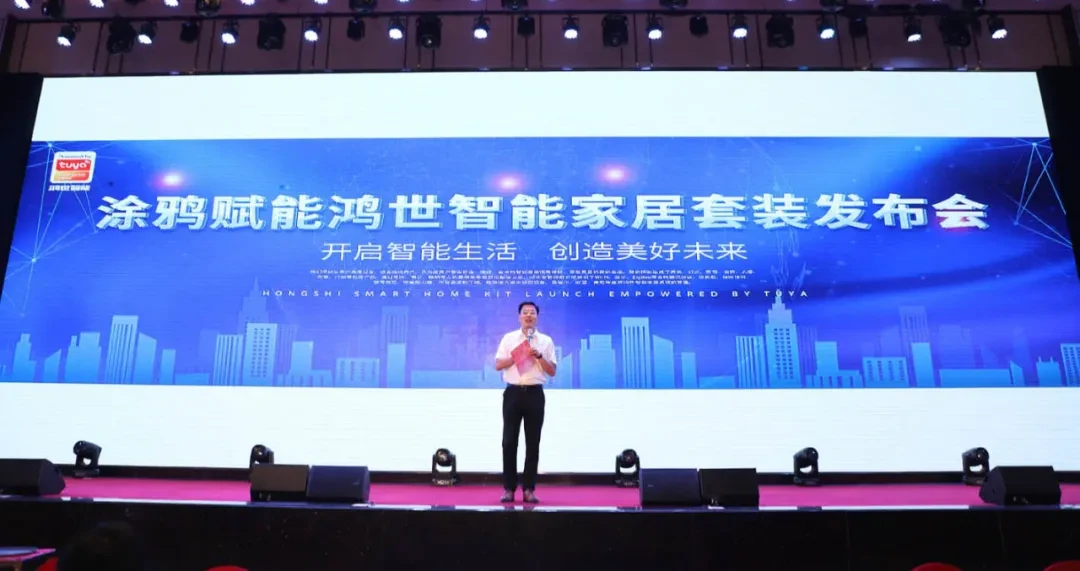 At the beginning of the event, Hu Yonggen, general manager of Hangzhou Hongshi Electric Co., Ltd., took the stage. First of all, he thanked every guest and friend present for their support of this event. Briefly introduced the company's history, focusing on the company's technical strength, such as: the establishment of Zhejiang Hongshi Smart Home Research Institute, the establishment of CANS Laboratory, the establishment of a technology innovation research center with Hangzhou University of Science and Technology, and the establishment of smart home product research and development in Shenzhen company etc.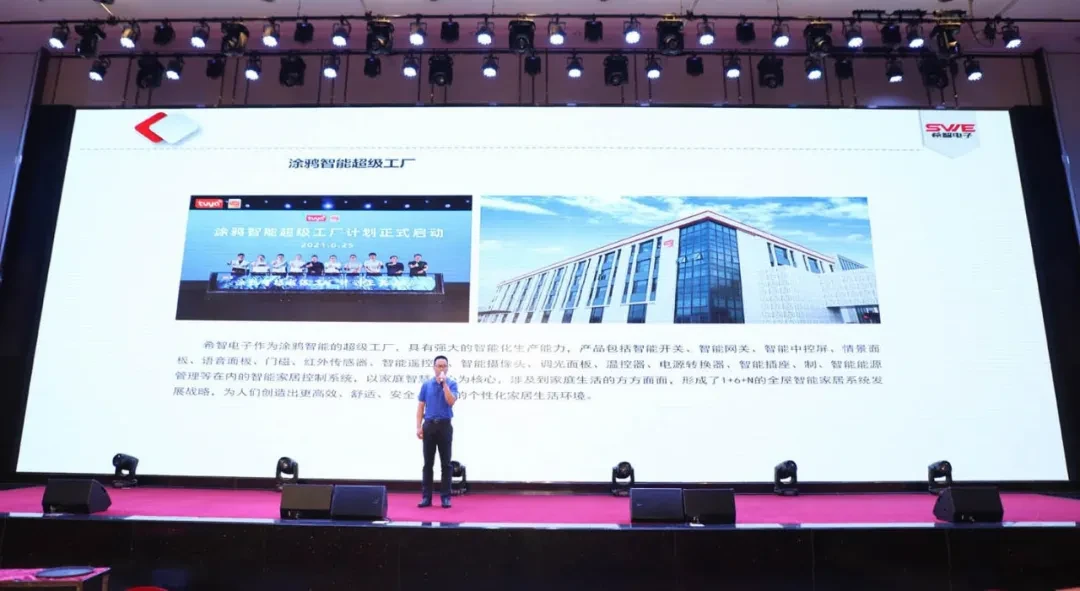 Hu Yonggen, general manager of the company, said:
"Hongshi Electric should quickly improve the level of intelligence, optimize the industrial structure, and start the influence of the smart home industry!"
"At present, Hongshi has two markets: domestic and foreign. With the help of decades of production experience and Tuya's technical support, the foreign market focuses on smart home R&D, production and sales. In the broader domestic market, the company concentrates resources on In order to create the intelligence of the whole house, and also to create a better user experience of the smart home, the whole house smart home created by Hongshi Electric is different from other companies in the industry!" said Hu Yonggen, general manager of the company.
介绍中还提到鸿世电器的优势在于:
1、公司拥有几十年行业制造技术的积累。
2、公司拥有较强大的软硬件能力,从软硬件设计、模具、注塑、SMT贴片、模块测试烧入、成品组装等完整的产业链。
3、公司拥有丰富的产品生产线,主打智能电工、智能安防、智能传感、智能运动健康系列及其他智能户外用品系列,涉及智慧社区、智慧楼宇、全屋智能三大领域。为鸿世电器打造全屋智能提供独特优势。
公司总经理胡永根说:"今后我们还将继续加大智能行业的投入,今天在坐的各位都将是鸿世打造全屋智能家居系统的优秀合作伙伴,我们鸿世电器可以成为在坐的各位其强大的产品资源的提供者和其强大的售后服务的合作者,所以今后我们需要一起努力,共同引导并加速发展智能家居全景应用在市场行业里的普及,为满足人们对美好生活日益增长的需求而做出我们应有的贡献。"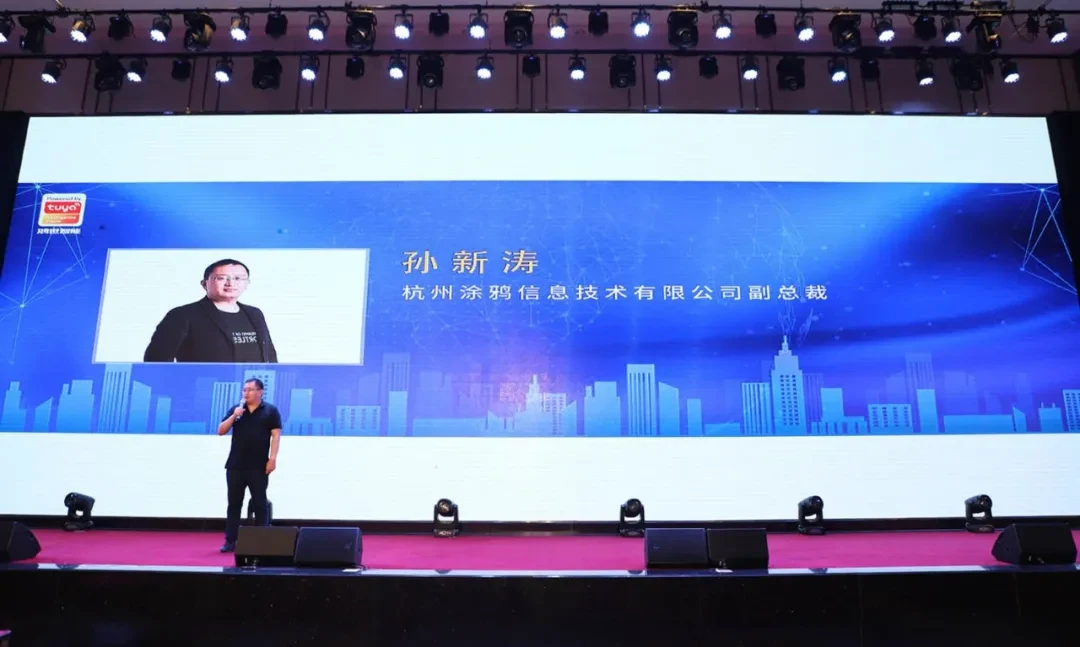 会上,杭州涂鸦信息技术有限公司副总裁孙新涛也上台发言。
他首先介绍了涂鸦的发展历史,公司概况及市场分布,涂鸦智能产品领域的开发应用,如照明、电工、传感、安防、小家电、娱乐、健康等。孙总重要介绍了涂鸦和鸿世的合作关系及本次活动的主题内容,讲到了自己第一次来"世界照明之都"中山的感慨。将利用发布会这个契机作为一个全新开始,在今后的日子里逐渐丰富产品内容,提供更多的产品服务。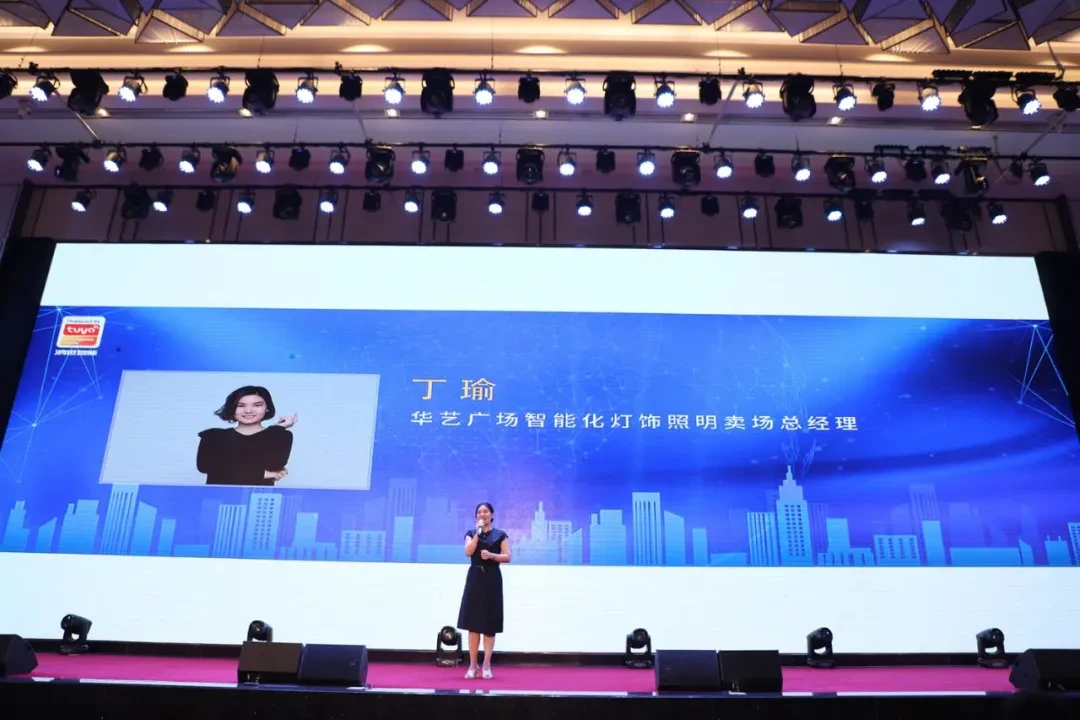 华艺广场总经理丁瑜对屠总突口而出的"追梦中山,缘聚华艺"赞不绝口,对这个特殊时期里举办发布会深有感触,说明宾客朋友们对科技智能生活充满了美好的展望。"涂鸦赋能鸿世"是一种相存相依的关系,是互惠互利的关系,同时也给智能照明行业注入了新概念,给灯饰照明产业前端性提供布局和思考,装饰灯具功能化,功能灯具智能化。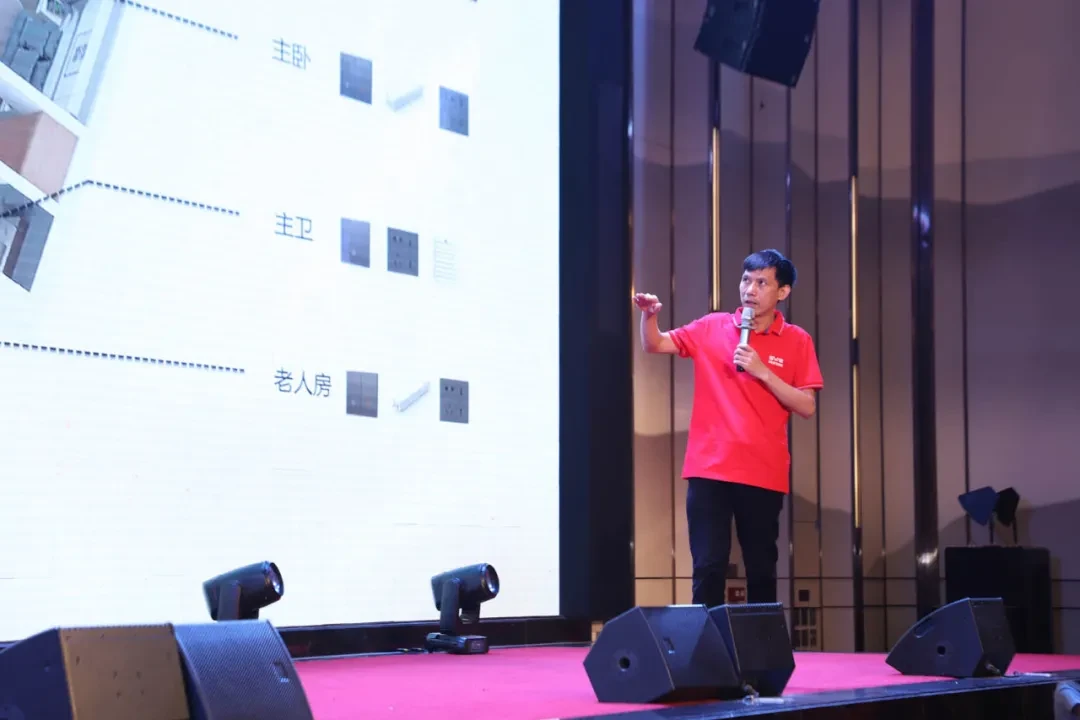 华灯高照,艺苑生辉。智能家居应用要普及,当然需要有行业人员解读未来智能家居产业的发展及应用。鸿世智能家居套装销售总顾问陈代辉上台对产品进行了分享和解读。
At the event site, a set of smart home products was placed beside each table. The guests took the real thing in their hands and looked at it carefully. After discussing and consulting with each other, they expressed their affirmation of the future development direction of smart home products, and they placed orders on the spot and joined in one after another. contract.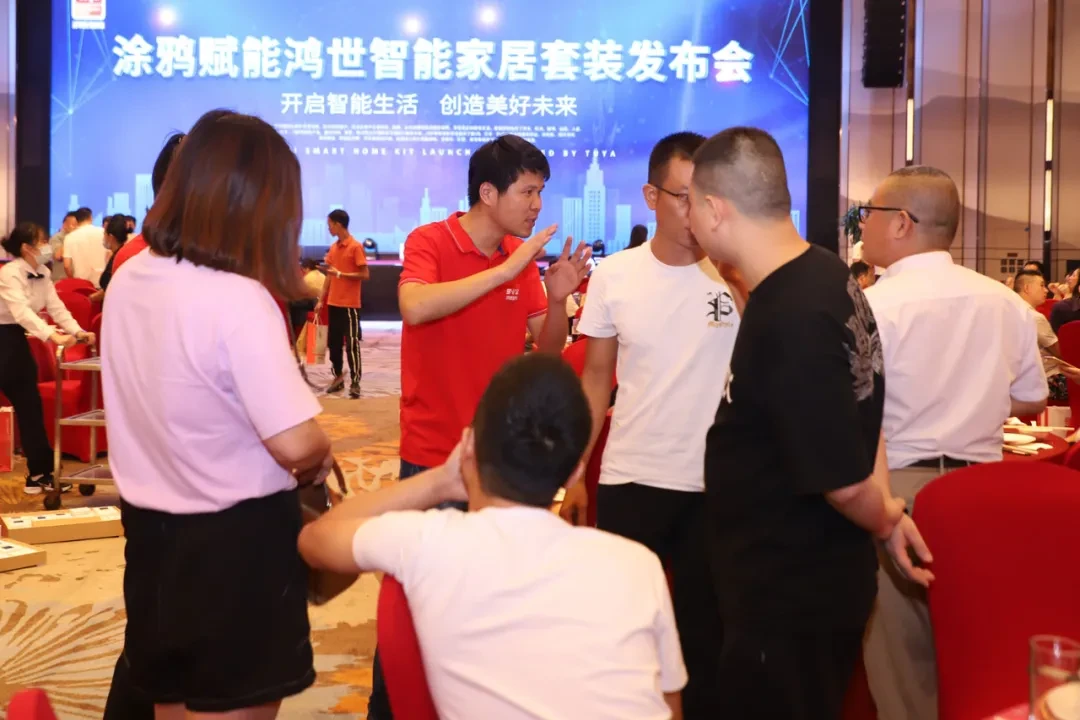 The event lasted for nearly 5 hours. The enthusiasm of the guests did not decrease, and the event received satisfactory results. This was also the first time that Hongshi held a product package conference, which completely made the company's brand resound in Zhongshan, Guangdong, thousands of miles away. some time. A good start is half the success. Hongshi still has a long way to go. On the way forward, Hongshi people will continue to move forward!
【Highlights of the press conference】